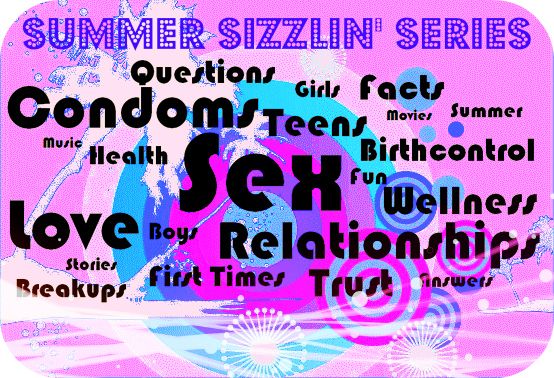 Time is flying and summer nights are drifting away! We're halfway through the summer but don't you worry! We at TeenSource are going to continue to bring you the 411!
As your summer continues to Sizzle and fill with life-long memories we want to encourage you to make every moment an adventure with your Summer Bucket List! Grab some friends and make a list of places you want to go and things you want to do before the Summer says "Deuces!" It can be anything from skydiving to scuba diving to traveling around the world in 80 days! Okay..Okay… so many of us can't be jetsetters and live that millionaire life on a minimum wage budget but your list can be just as amazing. I used to sit around being so bored because it felt like anything I wanted to do to have fun required money! Sometimes the only thing I had was a dollar and a dream but brainstorming some cool and creative items to put on a Bucket List with my friends changed all of that!
There are a lot of things to do! Plan a weekend movie marathon with friends and watch the Harry Potter Series, or volunteer with a cool youth organization. Have a bonfire at the beach or dance in the rain! Get some chalk and play hopscotch on the sidewalk or surprise a stranger with flowers! Your Summer Bucket List can have things you've never done before or things you haven't done since you were a kid in the sandbox. It's YOLO season right?
Just make sure you're smart, healthy, and safe. Don't paint the white house green or plank on the edge of a cliff! So Grab a friend, Get out and Get Going!
Waaait! Before you jump off the couch and start texting the Team, Check out this week's hot links!
1. Happy ever after for this teen trans couple
2. Love this summer's catchy song Blurred Lines?? How would the music video look with a little role reversal?
3. Two best friends. One is blind and one has no legs. Their amazing story
4. When did you choose?
5. The power of doing nothing
6. The first season is almost done, have you checked out the latest DRAMA on East Los High?