Article Media
Image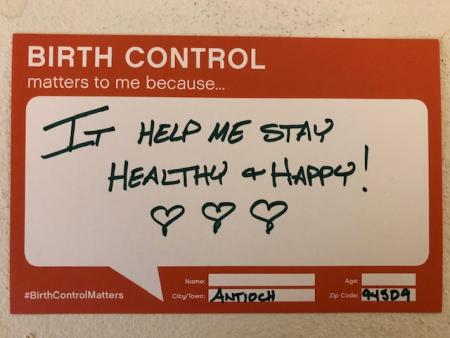 Next Tuesday, Nov. 13, is Thanks Birth Control Day -- a day dedicated to showing a little extra love for our implants, pills, patches, and IUDs.
Millions of people have used birth control to plan if and when they want to have a family. But birth control isn't just for preventing a pregnancy. Did you know 58 percent of all women who use birth control rely on it for something else like regulating their periods, controlling skin breakouts or relieving menstrual migraine headaches?
Thanks to greater access to a wide range of birth control methods, girls have greater educational and economic opportunities and can pursue their dreams. Birth control allows people to take better care of themselves and their families. In fact, access to reliable forms of birth control have helped to close the gender pay gap (the difference between what women and men are paid) by 30 percent from the 1990s to 2000. Because of birth control, the percent of women who achieved a bachelor's degree increased from 8 to 31 percent.
It's hard to believe that a little over 50 years ago, it was illegal for a single person to use birth control or even have information about it – and doing so was considered to be against obscenity laws of the time! Even today we're still fighting to protect or right to access birth control.
More than 99% of women (ages 15–44) who have had sexual intercourse say they've used at least one contraceptive method.
So why do we love our pills, patches, rings and implants? Here's just a couple of examples.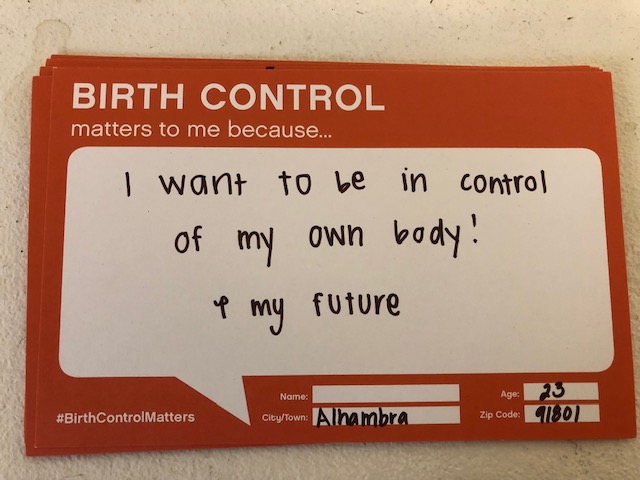 On #ThxBirthControl Day – Share Why Birth Control Matters to You!
You can show your birth control a little love on Thanks Birth Control Day by sharing why birth control matters to you.
You can create your own custom image here, then post it directly to Twitter or download it to post on Instagram.  Be sure to tag @TeenSource and #ThxBirthControl and be a part of a national movement ton increase awareness about why birth control access matters!
Want to learn more about different kinds of birth control? Check out TeenSource's Birth Control Resource Page.