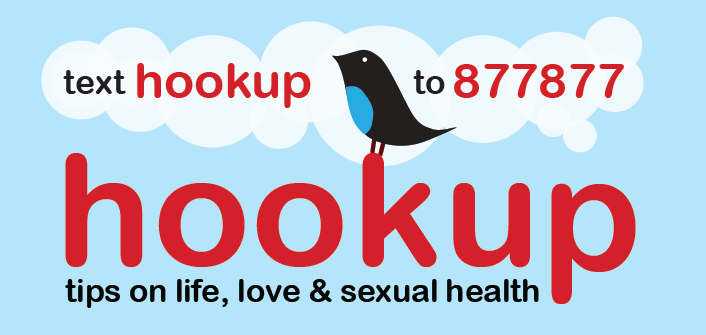 "I hear people talk about sexual health myths, but sometimes they're wrong!  I want to help change that."  – Alameda Teen Hookup Guest Author, on sexual health myths.
Did you know that TeenSource has a great text message program called the Hookup?  We send out free tips on life, love and sexual health to subscribers every Wednesday afternoon.  You can also use the Hookup to find teen-friendly clinics right near you! Starting this July, the Hookup turns to high school students from the YEAH program in Alameda County for a series of tips and blog posts written by teens, for teens!
With topics ranging from proper condom usage and preventing STDS, to birth control options and healthy relationships, we can't wait to send their voices out through TeenSource!
YEAH teen authors will be addressing some of their biggest concerns when it comes to teen dating, safe sex, and sexual health. In fact, many of these teens' tips are related to their own experiences, or the experiences of the people around them.  When we asked why these teens wanted to collaborate with us, the answer was simple: they wanted to help debunk the myths that they heard about sexual health and help spread knowledge to their peers! In a nutshell, they want to help empower their peers to prevent the spread of STDs and unplanned pregnancies.
Three cheers for Alameda County Teens! Thanks for sharing your ideas through TS and the Hookup! Want to know more? Starting in July, keep an eye out for these blogs on our website and remember to sign up for the Hookup by texting the word "Hookup" to 877877. (Message and data rates may apply. Text STOP to opt out.)