Today, the U.S. Food and Drug Administration (FDA) was advised to bring birth control pills over-the-counter (OTC) for people of all ages! That means teens and young people in California and across the country would be able to walk into a pharmacy or retailer and buy the birth control pill without a prescription.
What is the FDA approval process?
This week, the FDA brought together experts to discuss whether to approve the country's first-ever non-prescription birth control pill called Opill, which had been approved for prescription use since 1973. 
The experts recommended approval, but this is NOT a decision by the FDA.
If the FDA approves, people won't need to make an appointment to get a birth control prescription from their health care provider. Instead, birth control pills would be available to buy right off the shelf without age restrictions - allowing more teens and young people to have the ability to make decisions about their own bodies and health.
Image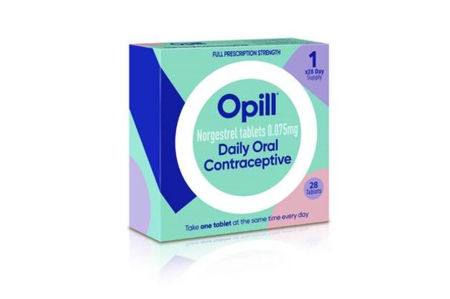 How will over-the-counter birth control impact teens in California?
Birth control pills are an essential part of the full range of sexual and reproductive health care. The FDA approved the pill 63 years ago and it is the most common birth control method, with a 99% effectiveness rate if taken every day. There are many different kinds of birth control methods available for teens, which you can learn about here on TeenSource.org. 
Young people face many barriers to obtaining birth control, such as: living far away from a clinic or doctor's office; having a busy schedule with school and extracurriculars, which makes it difficult to make and attend an appointment; social stigma from health care providers; and fear or anxiety about asking their parent/guardian for help to get a prescription. 
According to a survey by Advocates for Youth, over half of surveyed participants reported that logistical, financial, social, and cultural barriers prevented them from obtaining birth control pills, 60% of the restricted access cohort reported experiencing a pregnancy scare.
What are California laws about teens and birth control?
If you're a teen in California, you have the legal right to confidential and affordable health care, including birth control. (And lots of other sexual and reproductive health services!)
In California, there are several ways teens get birth control. Teens can get FREE and CONFIDENTIAL birth control at a local provider or health clinic. Teens can also go to a pharmacy and ask the pharmacist if they offer self-administered birth control like the pill, patch, ring, or shot without a prescription.
An over-the-counter pill would eliminate some of the difficulties that teens and young people face, with over-the-counter access making it easier and more accessible to get safe and effective birth control.
Find a Clinic Near You
California teens can get FREE and CONFIDENTIAL birth control at a local provider or health clinic. Live outside of California? You may have different options but our clinic finder will show a list of nearby providers.
What about new California laws about birth control?
Last year, California passed a law that requires coverage of OTC birth control without any out-of-pocket costs for people of ALL ages who can consent to birth control and under all health insurance plans. Once the law takes effect, you will be able to get the OTC pill off the shelf, show your health insurance card to the pharmacist, and purchase the pill for free.
Although California is ready, it could take a few months before the FDA officially approves Opill, and could take more time before is widely available and sold at CVS, Walgreens, or other retail store or local pharmacy near you.
What's next? 
Celebrate this recommendation online and with your friends, family, and peers! We have taken a HUGE step forward but the fight to #FreethePill isn't over. Help us spread the word about why this is important.
What are your thoughts about the first-ever OTC pill?
TeenSource wants to make sure teens are ready and able to get over-the-counter birth control and you can help! Share your thoughts with us in an online survey by clicking the button below.